Straw bale cover securing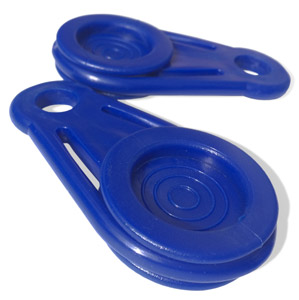 One of the best solutions to secure straw bale covers is using
Schilder Fixx
clips. Their main advantage is that you can secure the straw bale cover without piercing it, so you can use it for a longer period. While properly securing the covers is important, please also keep in mind the steps in our
straw bale cover installation guide
.
Securing Schilder Fixx on straw bale cover
First, you'll need to undo the inner button of the Schilder Fixx.
But the button under the straw bale cover, where you want to secure the cover.
Surround the button with the ring.
Push the tongue of the ring into the groove of the button.
Push a metal anchor in the hole at the bottom of the ring, or use a rope to hang weight on it, for example a sandbag.
Removing Schilder Fixx from the straw bale cover
Remove the metal anchor or weight from the hole of the Schilder Fixx.
Pull the tongue out of the groove of the button.
Use the tongue to remove the ring from the button.
Remove the ring and the button.
Securing the straw bale cover
After you secured the Schilder Fixx clips on the straw bale cover, secure the cover in one of the above mentioned ways. It's important that the straw bale cover has to be tight in both cases. It just have to be tight enough to achieve the 45° slope on the sides.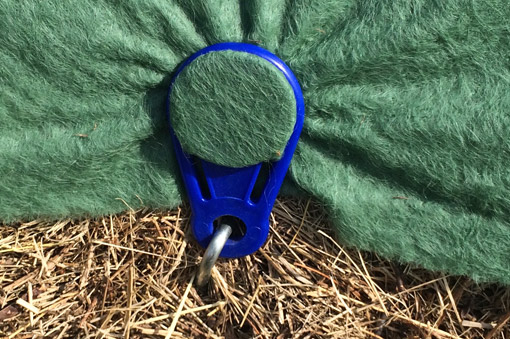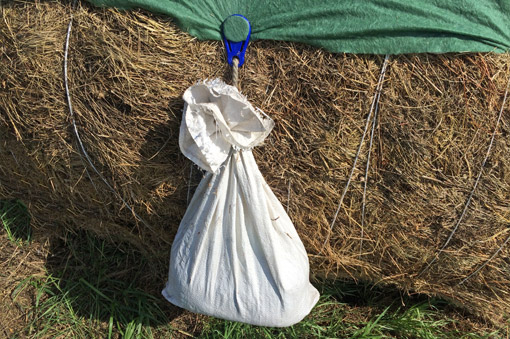 Alternative securing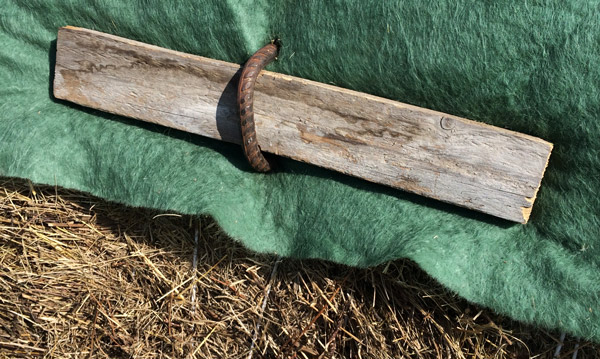 You can secure the straw bale cover by yourself using a U-shaped pin and a wooden board:
Push a U-shaped pin through the straw bale cover, then push it in almost completely.
Put a wooden board in the curve of the metal pin that helps to distribute the load.
Push the needle in, so the board os pressed into the wall of the stack.
Always use a wooden board when securing the straw bale cover this way. If there's no wooden board under the ping, then the load can be too high on the penetration points that can shorten the life of the cover. On extreme occasions it can even break the straw break cover.